The Beggining
Since our first operation day we were interested in the environment and the impact that computers have. The materials used in circuit boards of a computer and the UPS batteries have proved very damaging to the environment so we conducted partnerships for the recycling of these materials. The batteries are sent to known recycling company and circuit boards reached their destination with the help of the Local Authorities. Unfortunately, the in the crisis of 2008 the Local Authorities stopped receiving recyclables. We had to take matter in our hands...
The Wall
The idea came from a video clip in which the background was a wall of circuit boards. So we decided to build our own wall. We gathered some damaged computers and started on a small corner of our store. It took four years to collect the necessary circuit boards. 190 computers laptops and servers, 20 monitors, 20 printers, 10 keyboards and other parts of technology items were needed to complete the 18 square meters wall.
The Map of Kos (current project)
39 computers, 13 keyboards for laptops even one mouse track-ball were needed to build the map of the island. The main road is made from memory slots and buildings are made from motherboard capacitors. All that remains to complete our map is LED Strips for lighting and letters from notebook keyboards.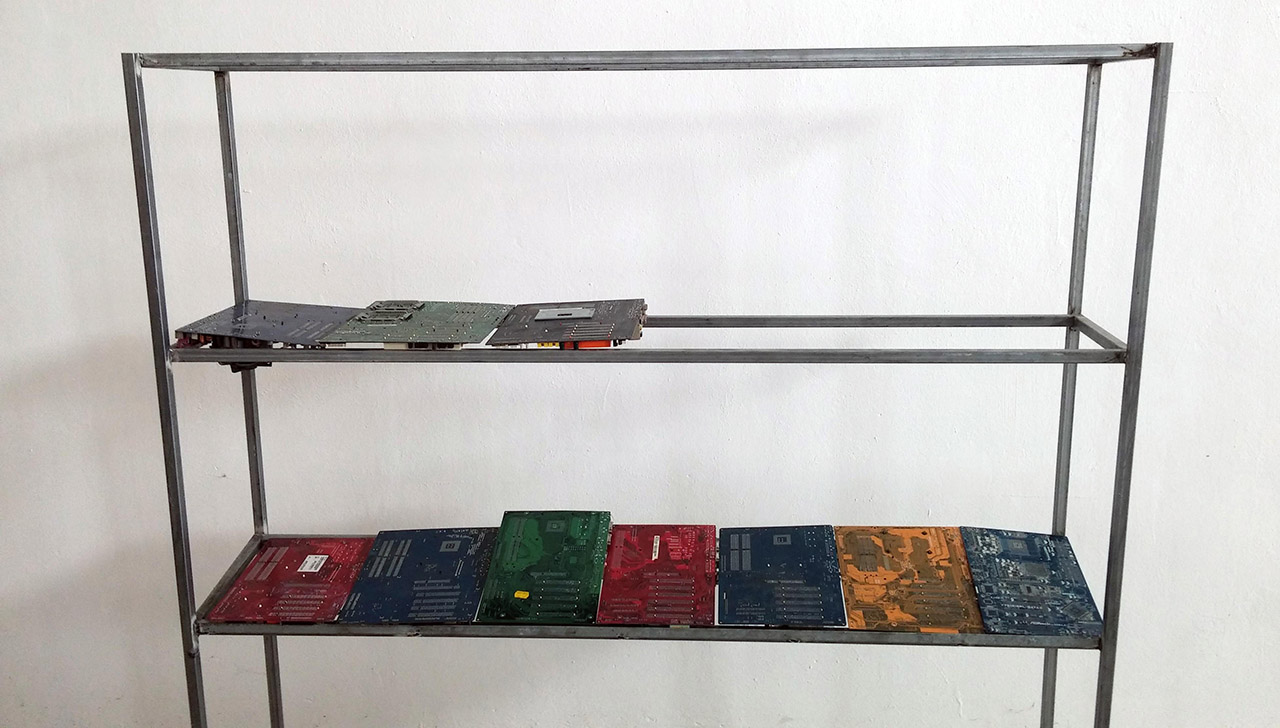 ShowCase (current project)
We just started our new project. The aim is to change our showcase with these racks. The backbone is already complete and we started collecting the circuit boards needed. Overall it will take 72 motherboards of certain size, over 18 meters of LED strips and much work…
Gallery